Fantom™ Completion Accessories
Fantom™ Completion Accessories offer critical functionality without impeding the completion or production operation. Once activated, you can forget they were ever there.

Run
Run as part of the tubing string.
Set
Activate remotely using a ball or pressure cycles.
Forget
Provides fullbore tubing with no intervention required.
Fantom™
Completion Accessories

The patented Fantom ™ product line relies on Entech's Shatter Glass Technology, which utilizes proprietary glass machining and tempering specifications. The result is a high strength glass that can withstand shocks during handling and well operations, while ensuring complete disintegration upon activation to leave a fullbore tubing.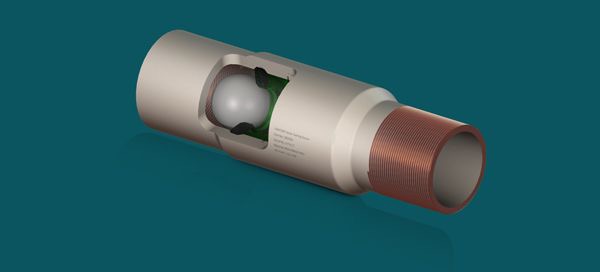 Fantom™ Tubing Devices
The Fantom™ Tubing Devices provide temporary blockage of the tubing or casing string for well construction operations followed by intervention-less removal. Operators can choose between several versions, all of which allow for customized activation methods. Request a technical data sheet for a complete list of options.
Shatter Ball Seat Activation Methods:

Mill Open

Drop a dissolvable ball to set packer and test tubing. Mill or spear out glass at next planned intervention.

Shear Open

Drop a dissolvable ball to set packer and test tubing. Shear out glass at predetermined pressure.

Cycle Open

Drop a dissolvable ball to set packer and test tubing. Apply pressure cycles to shear out and shatter glass.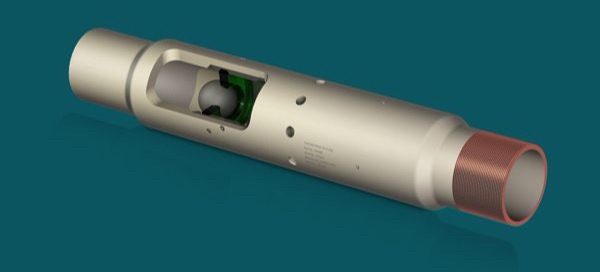 Fantom™ Ported Tools
The Fantom™ Ported Tools incorporate circumferential ports and provide isolation or a connection between tubing and annulus. Entech's Shatter Ball Seat technology is used for tool activation.

OPEN-TO-CLOSE ("OTC") SLEEVE

Provides a circulation point for installation and fluid displacement. Closes remotely by dropping a ball.

CLOSE-TO-OPEN ("CTO") SLEEVE
Provides pressure integrity during installation and testing, then opens for production or annular access. Ask us how the CTO can enable pressure tests from below your production packer.

PREMIUM DISPLACEMENT SLEEVE ("PDS")
A solution for above-packer displacement. Options are available for metal-to-metal sealing capability, with multiple open-to-close cycles. Contact our sales team to learn more.
ANNULAR ISOLATION COLLAR ("AIC")

Relieve trapped annulus
Ball-activated annular ports relieve trapped pressure between the production packer and liner hanger to prevent thermal pressure buildup.

Replace unconventional stage one
Frac ports are integrated with the casing collar and isolated with the SBS for casing installation. The SBS is subsequently removed by bullheading a ball to TD.

Eliminate TCP perforating
The ultimate in simplicity, Fantom™ Annular Isolation Collars provide a pressure-tight solution for a pre-perforated casing or liner.

Fantom™ Shatter Ball Seat
The Fantom™ Shatter Ball Seat ("SBS") is available as a subcomponent to enhance your product's functionality. The glass can handle up to 10,000 psi differential in certain sizes, allowing for high-pressure commissioning operations prior to removal.

Isolate setting ports
The hydrostatic-set packer becomes a ball-activated packer.

Delay tracer release
Combined with chemical tracer carriers, the SBS enables on-demand tracer release.

Fantom™ Dissolvable Polymer Balls
The Fantom™ fresh-water dissolvable polymer balls provide excellent strength and physical properties with rapid dissolution. Ball grades are selected that best suit your well environment and operations. The factors taken into consideration include temperature, chloride and acid content, pressure differentials and the preferred times for pre-dissolution and dissolution.


Something for you?

Request Proposal
Our technical proposals include a completion recommendation, equipment specifications and price estimate.

Team Up
Calling all pumping service providers! You provide the services, we provide the tools. Triple your fleet utilization by teaming up with Entech on the latest game-changing stimulation technique.

Schedule Presentation
Whether a formal lunch-and-learn or brief introduction, our team values face time over emails and phone calls.

Invest
Entech offers a number of investment opportunities to support the commercialization and growth of its product lines. Request a prospectus here.