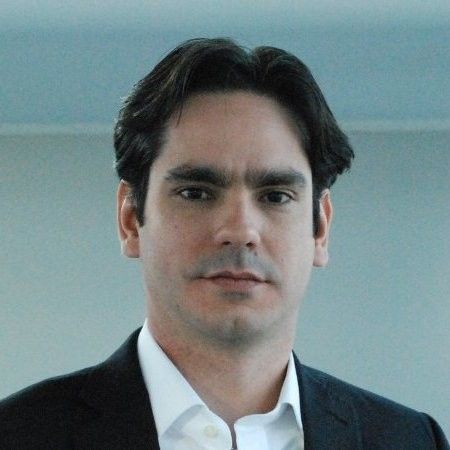 Pedro Maciel 
General Manager - Latin America
Welcome, pedro!
The Entech team is growing!
We are pleased to announce that Pedro Maciel has joined Entech as General Manager - Latin America.
Pedro previously served in key business development roles for READ Well Services and Welltec. His strong awareness of and appreciation for customer pain points has allowed him to successfully introduce value-adding technology in LAM and elsewhere. 
Entech has built the platform to rapidly prototype and commercialize downhole technology, so we are excited to have Pedro representing us in this valuable market. 
Don't miss an opportunity to visit with him and discuss your technical challenges! He can be reached via our contact form (below).
Welcome, Pedro!
Bem vindo, pedro!
A equipe da Entech está crescendo!
Temos o prazer de anunciar que Pedro Maciel se juntou ao time Entech como Gerente Geral - América Latina.
Anteriormente, Pedro atuou em posições chaves como gerente de operações (Mar do Norte e Brasil) e  gerente de desenvolvimento de novos negócios da READ Well Services e da Welltec. O seu foco no cliente e preocupação com os pontos críticos lhe permitiram introduzir com sucesso novas tecnologias, agregando valor na LAM e em outros lugares.
A Entech construiu uma plataforma para desenvolver, prototipar e comercializar rapidamente novas  tecnologias de poço, por isso estamos muito entusiasmados em ter Pedro nos representando neste valioso mercado.
Não perca a oportunidade de contatá-lo e discutir seus desafios técnicos! Ele pode ser alcançado através do nosso formulário de contato (abaixo).
Bem vindo, Pedro! 

Bienvenido, Pedro!

El equipo de Entech está creciendo!
Nos complace anunciarles que Pedro Maciel se ha unido a nuestro equipo de Entech como Gerente General de America Latina. 
Pedro se ha desempeñado en puestos claves para el desarrollo de diferentes empresas cómo lo son READ Well Services y Weltec. Cuenta con una conciencia sólida y apreciación por las necesidades de los clientes, lo que le a permitido crear Valor-Agregado a través de la introducción de tecnologías en LAM y otras regiones a nivel mundial. 
Entech cuenta con una plataforma solida que le permite rápidamente desarrollar prototipos y comercializar tecnologías relacionadas con herramientas de fondo, "Downhole Technologies". 
Por todo todo esto nos entusiasma  que Pedro nos represente en este mercado tan valioso para nosotros . 
No pierdan la oportunidad de contactar Pedro, para discutir sus retos técnicos. Para contactarlo puedes hacerlo a través de la forma de contacto (abajo).
Bienvenido, Pedro!
Please, feel free to share this story: